SYSPRO Software Services are the key to better business performance
Established in 1978, SYSPRO's software is an industry-built Enterprise Resource Planning (ERP) solution designed to simplify business complexity for manufacturers and distributors.
SYSPRO's strengths lie in a simplified approach to technology, and a commitment to both customer and partner success.  40 years of solving manufacturing and distribution business challenges is built into our flexible ERP software and proven services. SYSPRO is easy to do business with and is focused on delivering increased business performance and reduced risk. The SYSPRO software solution aspires to exceed customer requirements, is highly scalable, and can be deployed on-premise, in the cloud, or accessed from a mobile device. Future-proof your business and experience the power of simplicity.
Not all are created equally...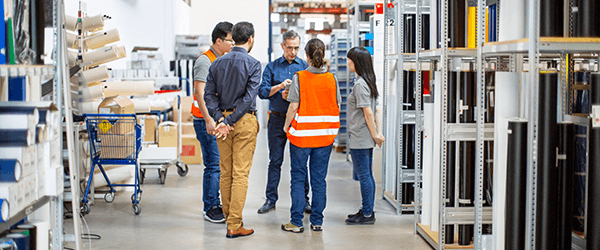 Become a customer for life
What sets
SYSPRO software
apart from other ERP vendors is an unwavering, long-term focus on the manufacturing and distribution sectors,
a practical approach to technology and a passionate commitment to simplifying business
to increase success for partners and customers. We are dedicated to making every customer a customer for life.
SYSPRO provides a business solution for optimized cost control, streamlined business process, and improved productivity.
Join a dynamic team where customer-centric service is the responsibility of every employee.
Don't take our word for it, find out what the analysts are saying about SYSPRO and learn why we've received so many rewards.
Come join a well-established global reseller network. Our valued channel partners provide specialized industry and product knowledge to help customers succeed with SYSPRO ERP.
SYSPRO simplifies success for manufacturers and distributers by providing innovative, industry-specific software that is easy to use, yet supports even the most complex business challenges.
Partner with an ERP Industry Leader
See what the Experts and Users have to say about SYSPRO ERP Software
Partner with an ERP Industry Leader
Lets work together to create positive change in your business
Get in touch to find out how SYSPRO can assist you and your business today